Intelligent vacuum cleaner
Time : 16. November 2017
Product name:Intelligent vacuum cleaner
Product number: Robot-b101r
Version: V1.3
Version
Date
Version updated record
Approval
V1.0
2015-12-12
Robot-b101 come into market.
V1.1
2017-03-26
To change the structure and increase the inside space, to increase the battery capacity and automatic charge.
V1.2
2017-04-20
To add GYRO navigation system and mobile APP control

.

V1.3
2017-07-04
To add touch screen,optimizing the interface of mobile App and path planning algorithm to improve the cleaning capacity.
1.Product appearance
Robot-b101 is a fashionable and elegant product, The curling shape conform to current mainstream aesthetic.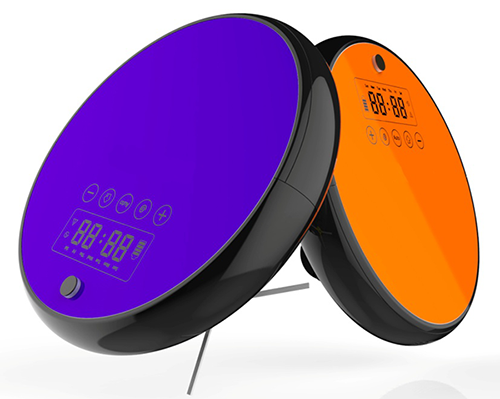 Product description:
| | | |
| --- | --- | --- |
| 【Brand】eonego | | 【Product number】E8 |
| 【Product size】350*85(mm) | | 【Product color】Pearl white/ champaign gold |
| 【Net weight】IML technical panel:3.1kg; tempered glass:3.5kg | | 【Dustbin capacity】0.6L |
| 【Work condition】Ceramic tile, wood, marble, undercoat carpet | | 【Work voltage】DC 14.8V |
| 【Noise】≤60dB | | 【Watertank capacity】180mL |
| 【Obstacle height】<15 mm | | 【Battery capacity】2600 mAh |
| 【Work speed】0.2m/s | | 【Work time】120 minutes |
| 【cleaning area】120㎡-150㎡ | | 【Charge time】< 4 hours |
Product performance characteristics



Path planning Zig-zag route, intelligent navigation global planning path. It will be cleaned the left side first when the robot start to work. It can be automatically identified the clean area after left side cleaning finished. Then go to rigt side for cleaning. After the right side cleaning finished, the horizontal cleaning will be continue, this way can improve the cleaning efficiency.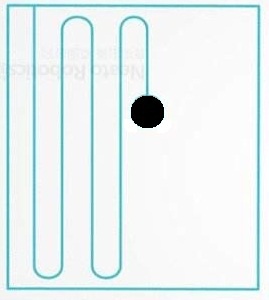 Lithium battery design
Using rechargeable lithium battery 18650m,it's more environmentally ,and the battery capacity of 600mAh with a longer cleaning time.

Touch screen operation
Touch screen is very nice and easy to operate.

Remote control
The work direction is controlled by remote.You can also make corresponding operation Settings,such as: time setting, Fixed point cleaning, schedule cleaning, cleaning along the wall etc.

Product height
The thickness of body is only 8.5cm, can be freely cleaning the under of sofa and bed etc.

Intelligent anti collision
Can be sensitive in front of obstacle,and automatically make judgment to turn or retreat,to avoid the furniture and machine without demage.

Cleaning mode
multiple cleaning mode: automatic cleaning, schedule cleaning, Fixed point cleaning, Edge cleaning.

Anti falling
The bottom of machine equipped with infrared light sensitive electron eye, the intelligent detection function will be worked automatically when machine reach to stairs or edge of step. The induction height drop (≥8cm) can be adjusted by itself to avoid falling damage.

Strong climbing power
Can be easily climbed up the < 21 degrees slope for cleaning.

Wet mop
Using 180ml water tank, to ooze the water from 3 holes,and timely supply the water for mopping, keep the balance wet for mop, deeply clean the floor dust and stubborn stains .

Schedule cleaning
Schedue time for an appointment cleaning,can be clean on schedule,save worry and effort.

Bilateral brush
Bilateral brush is designed wiht inner roller strucuture, can focus on front and left/right side dust, Each cleaning area is more bigger. and can be cleaned the corner dust in house. More higher efficiency cleaning.

Including 5 fuctions
:
sweeping,suction,moping, filtering and wiping. Using inner roller brush design with dust collection motor, filter and wet mop to achieved 5 functions.

Automatic recharging
The automatic voice prompt will be returned and the charging base will be recharged without human involvement when the power is not enough.

Nonvisible power switch
The switch setting on bottom of left side, beautiful appearance and reasonable opperation.

Low noised
Work noise is less than 60db, which is equivalent to the sound of a quiet conversation that does not interfere with our normal work and rest.

Double filter dust box
Using pull dust box, the operation is very humanized, And the dust box has the primary filter screen + fine screen cloth, can completely eliminate secondary pollution

Abnormal alarm
abnormal intelligent voice alarm, more humanization for using.
Machine usage and torage environment temperature
limit ambient temperature: - 20 ℃ to 50 ℃
Recommended ambient temperature: 0 ℃ to 40 ℃
Packing

Package material:
Packaging material: light, adiabatic, shockproof, moisture resistant polystyrene.
Carton material: white carton
Outer box size: 400 * 470 * 140 (mm)
Packing list: host x 1, x 1,charging adapter x 1,remote control x 1,side brush x 4,dust box x 1, manual x 1,warranty card x 1,filter x 1, HEPA filter x 1,wet mop tank x 1,cleaning brush x 1